WELCOME TO THE gr8 SIDE
Hello and welcome to our store.
We have supplied the likes of Nike SA, Kaizer Chiefs, various resellers, corporates, government, clubs, schools, embassies, and lodges from since 2007.
Our printing doesn't peel off and quality is unsurpassed.
Email us if you need bulk discounts, if that makes you feel safer to do so. We can send you a quote and we can discuss it with you from there.
Just to let you know we are BBBEE Level 1 and SARS Tax Cleared for 2019 which hopefully makes it easier for you.
Just email us on shop@gr8gifts.co.za or Whatsapp us on the below left icon, and we will be happy to send you quotes, pricelists or pictures.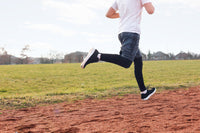 From Sports Kits & Printing to Sports Equipment for schools, corporates, teams, clubs or retail
Soccer, Rugby, Hockey, Running, Racket, Cricket, Netball, Basketball, Volleyball, Aquatics, Fitness, Cycling, Softball, Baseball, Games, Accessories
For other enquiries
Email us for RFQs, quotations or questions on shop@gr8gifts.co.za